Beading Tips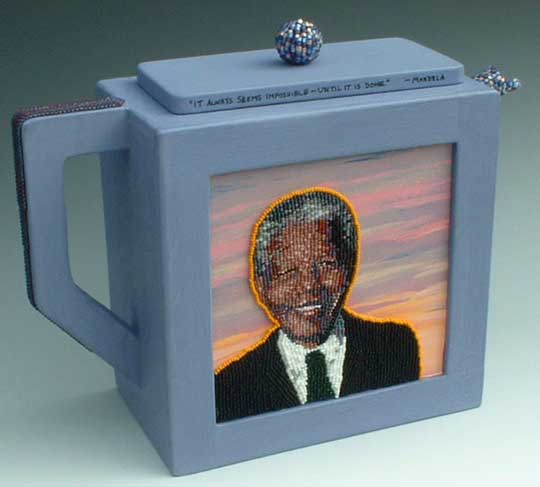 Here are our best beading tips, to make it easier and more fun to work with seed beads.
After you read these, you may realize that I left out
your favorite tip
. If so, I hope you will use the box at the bottom of this page so we can add your tip to what is already here.
As a community of beaders, we are smarter than any one of us is all by herself or himself. If you have been beading for a while, you know things now that would have been incredibly helpful to know earlier in your beading career.
If you a fairly new to beading, or have recently been delving into a new area in beading, you may have just learned some beading tips that have really made it easier and more fun to bead. Please share your tips with the rest of us!


Tips on Materials
Tips on Needles and Thread can help you make good choices about needles, think about threads in new ways, and learn some ways to get your thread to actually go into that skinny eye on that beading needle.

Tips on Seed Beads can make it easier to make good choices about what beads to use for your particular beading project.


Tips on Working Smart
Tips on Good Lighting help you evaluate your choices of lighting for beadwork.

Tips on Magnification cover a wide range of solutions for seeing those tiny beads with less strain so you can work faster and with fewer mistakes.

Tips on Ergonomics let you evaluate your own work area and work habits so that you can work more comfortably and be more productive as you bead.


Now It's Your Turn! What is Your Best Tip?
Do you have a beading tip that isn't already here? Or do you have a tip that provides another opinion on something written here? Contribute your tip and help our whole beading community bead smarter.
What Other Visitors Have Said About This Tip
Click below to see contributions from other visitors to this page...

Keeping Beads Separated on the Table

I use large gaskets I bought at a Hardware store to keep my seed beads separated by color when I am working on a piece. The gaskets lie flat on the work …
Perfect Daylight by Electricity Not rated yet
I swear by the magnificent range of lights from the Daylight Company.In my studio i have two ( one attached to the main table and the other is a floor …